Blow Job Shot Recipe
Even though it tastes rich and creamy, the real fun of this shooter is not in its taste but how it is drunk. Keep on reading to discover the hidden treasure of this one of the best shot drinks recipes!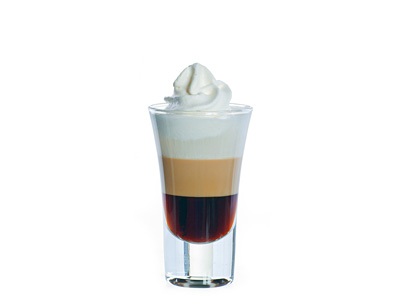 Preparation Time:
2 minutes.
Ingredients:
1/2 oz (15 ml) Baileys Irish Cream
1/2 oz (15 ml) Kahlua Coffee Syrup
Whipped Cream
Directions:
Build Irish cream and Kahlua in a shot glass and top with whipped cream.
Keep both hands behind the back and grip the glass with mouth, tilt your head backwards and drink in single go. If you don't want to look messy when done then just drink like a normal shot with your hands or with a straw.