Clear Chocolate Martini Recipe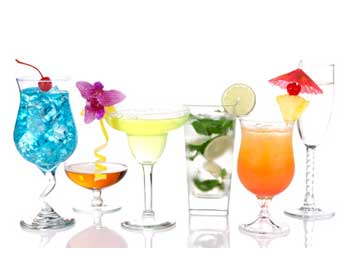 This is a surprising cocktail drink as it looks deceptively clear but taste like chocolate. Clear chocolate martini is one of the easiest alcoholic chocolate drink recipes to follow as it requires just two ingredients. This recipe uses chocolate flavored vodka to get more chocolaty notes but you can replace it with vanilla vodka in same quantity if former is not handy.
Preparation Time:
3 minutes.
Glassware:
Martini Glass.
Ingredients:
60 ml (2 oz) Chocolate Flavored Vodka
15 ml (1/2 oz) White Crème de Cacao
2 Hershey's Kisses
Ice Cubes
Directions:
Build all ingredients (except Hershey's Kisses) in cocktail shaker. Put ice cubes in it until 2/3 full.
Shake thoroughly for 30 seconds or until frosted from outside. Strain and pour clear chocolate drink into chilled martini glass.
Drop couple of Hershey's Kisses as garnish and serve.