Bay Breeze Drink Recipe
This simple and easy to make cape codder is like no other. The combination of cranberry and pineapple juice with vodka is simple yet refreshing delight. The 2 parts to 1 part ratio of juice and spirit makes this bay breeze drink a perfect afternoon or evening libation.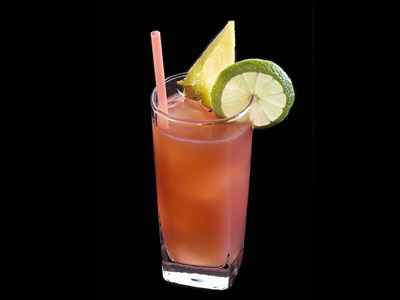 Preparation Time:
2 minutes.
Ingredients:
2 oz (60 ml) Plain Vodka
3 oz (90 ml) Cranberry Juice
1 oz (30 ml) Pineapple Juice
1 Lime Wheel
1 Pineapple Wedge
Ice Cubes
Directions:
Fill up serving glass with ice cubes until brim.
Add few ice cubes in to cocktail shaker and add vodka and pour both types of juices over it. Shake well and strain into glass.
Slide pineapple wedge and lime wheel on the rim of glass and serve.