Sea Breeze Drink Recipe
Its sweet and tangy fruity taste is as refreshing as a warm sea breeze itself. Perfect concoction for spring and summer weekend parties.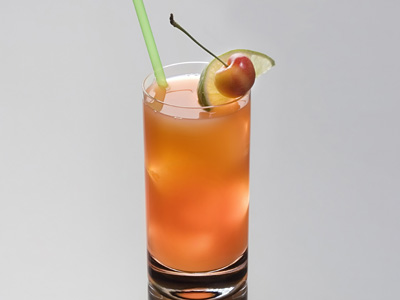 Preparation Time:
2 minutes
Glassware:
Highball Glass
Ingredients:
2 oz (60 ml) Vodka
4 oz (120 ml) Cranberry Juice
1 oz (30 ml) Grapefruit Juice
1 Lime Wedge
1 Fresh Cherry
Ice Cubes
Directions:
Build first three sea breeze ingredients over ice filled highball glass. Give a gentle stir with stirrer.
Garnish with lime wedge and cherry and serve with a straw.