Batida Cocktail Recipe
With this Brazilian cocktail recipe you can recreate the magic of being in tropics right at home. The simple mix of Cachaça, fruit juice and sugar served on the rocks in collins glass is hard to beat by any other mixed alcoholic drink. This batida cocktail just rocks!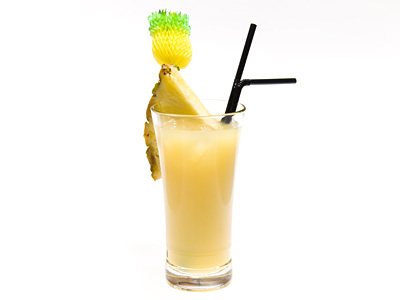 Preparation Time:
2 minutes.
Glassware:
Collins Glass.
Ingredients:
3 oz (90 ml) Cachaça (or Vodka if you can't get your hands laid on Cachaça)
1½ oz (45 ml) Pineapple Juice
2 teaspoons Bar Sugar
1 Pineapple Wedge
Ice Cubes
Directions:
Fill up serving glass with ice cubes.
Take first three ingredients and few ice cubes in to cocktail shaker and shake well until sugar is dissolved completely.
Pour mixed drink to ice filled glass, garnish with pineapple wedge and serve with straw.