Tequila Martini Recipe
Wake up the food enthusiast in you who is always ready to experiment with good food to get best out of it. Try martini with tequila twist, this martini recipe uses tequila instead of vodka and breaks the tradition of plain old martinis with vodka or gin.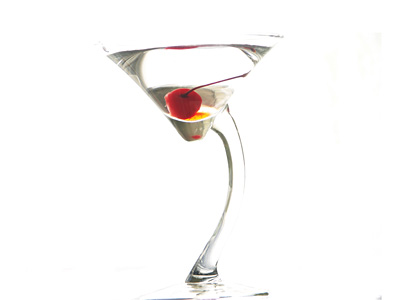 Preparation Time:
5 minutes
Ingredients:
60 ml (2 oz) Tequila
15 ml (1/2 oz) Dry Vermouth
1 Whole Cherry
Ice Cubes
Directions:
Add ice cubes in cocktail shaker until half full.
Take all tequila martini ingredients except cherry into cocktail shaker. Shake it vigorously.
Take chilled martini glass; strain and pour cocktail in it.
Garnish with red cherry and serve.
Tips and Variations:
Choose high quality 100% agave tequila for best flavor.
Use Reposado or Añejo Tequila for smoother, richer, subtle and more complex blue agave fruit flavor.
Use lemon zest or lemon twist as garnish and give it a tempting look.
Serving Ideas:
Serve it straight up. Consider serving this cocktail in your next poolside or beach side party and surprise every one.