Colorado Bulldog Drink Recipe
It is not one of those cocktail recipes where you need to have certain brands of spirits and liqueurs to enjoy it. You can use any brand of vodka and coffee liqueur to make wonderful Colorado bulldog cocktail. However, beware of its bite well hidden behind creamy taste; it tastes so good that you will just want to have them one after one and it's got a powerful kick.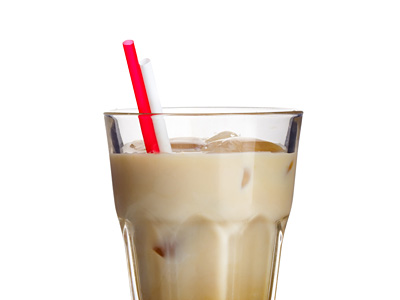 Preparation Time:
2 minutes.
Ingredients:
1 oz (30 ml) Kahlua or Tia Maria Coffee Liqueur
1 oz (30 ml) Vodka
1 oz (30 ml) Whipping Cream
1 oz (30 ml) Milk
1 oz Coca Cola or Pepsi
Ice Cubes
Directions:
Shake all ingredients with ice in cocktail shaker and strain into ice filled serving glass.
Tip:
Alternate Directions: Build above-mentioned ingredients in the given order over ice in serving glass and stir well.