Vesper Drink Recipe
Vesper, a classic cocktail, has been popularized by famous fictitious spy James Bond. A gin and vodka based Vesper Drink can be easily prepared by following this recipe.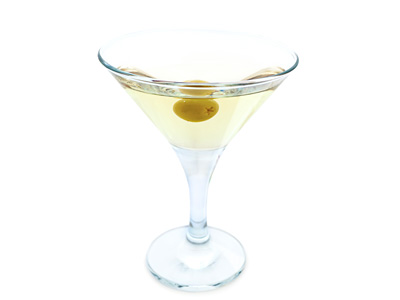 Preparation Time:
3 minutes
Ingredients:
90 ml (3 oz) Gin
30 ml (1 oz) Vodka
15 ml (1/2 oz) Lillet
1 Green Olive
Ice Cubes
Directions:
Take all ingredients in ice filled cocktail shaker and shake well.
Strain and pour cocktail into chilled cocktail glass or champagne goblet.
Garnish with olive and serve.
Tips and Variations:
Use Gordon's Gin and Kina Lillet to make authentic drink. However, Kina Lillet is not being produced anymore. Hence, use Blanc Lillet, which has very close flavor, and taste as Kina Lillet.
Serving Ideas:
Experience the same pleasure of cocktail as described by Ian Fleming in his novel by having it straight up in parties or get-together. Kina Lillet is aperitif, a French wine which is served with meal. Enjoy this cocktail along with light snacks.