Greyhound Drink Recipe
Cocktail world is full of surprises where simple cocktails prepared with most basic ingredients taste much better than those prepared with exotic and exclusive ingredients. Greyhound drink is one such cocktail recipe where 2 parts of plain vodka is mixed with 5 parts of grapefruit juice to make one of the best citrusy mixed drink.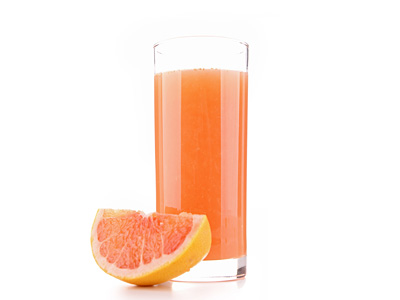 Preparation Time:
3 minutes
Ingredients:
60 ml (2 oz) Vodka
150 ml (5 oz) Grapefruit Juice
Lemon Ring
Ice Cubes
Directions:
Take vodka and grapefruit juice into cocktail shaker and stir well.
Take Highball or Collins glass and fill it with ice cubes.
Pour mixed vodka and grapefruit juice drink over ice.
Garnish with lemon ring and serve.
Tips and Variations:
You can also garnish it with a slice of grapefruit.
Serving Ideas:
It is a simple yet potent drink. Serve it on the rocks and slowly enjoy the sips of happiness.