Mudslide Drink Recipe
This is one of the best dessert cocktails in the world prepared with premium quality vodka, coffee liqueur and Irish cream. This mudslide drink recipe uses Ketel one vodka, Kahlua coffee liqueur, Baileys Irish cream and half and half as key ingredients that bring its signature coffee, cream, and whiskey taste.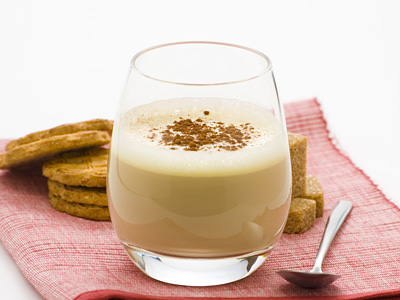 Preparation Time:
5 minutes
Glassware:
Double old-fashioned
Ingredients:
45 ml (1½ oz) Ketel One Vodka
45 ml (1½ oz) Kahlua Coffee Liqueur
45 ml (1½ oz) Baileys Irish Cream
90 ml (3 oz) Half and Half
Chocolate Powder
1/2 cup Crushed Ice
Directions:
Blend vodka, Kahlua coffee liqueur, Baileys Irish cream, half and half and crushed ice in blender.
Pour blended drink into serving glass. Garnish with chocolate powder and serve.
Tips and Variations:
Instead of using half and half, use two scoops of vanilla ice cream for thicker, richer, sweeter dessert drink.
Add chopped banana or butterscotch schnapps while blending the drink for richer, flavorful taste.
You can also serve this cocktail in hurricane glass with straw.
Taste:
If you haven't got an idea how this alcoholic drink tastes till now, then you must experience its rich and heavenly taste of cream with complex flavor of coffee and whiskey. It's a blissful experience in every sip.
Serving Ideas:
It is a great lip smacking dessert cocktail due to its sweeter, creamier, chocolaty taste.