Poinsettia Cocktail Recipe
Poinsettias are popular Christmas decorations and its flaming red look is the color of the festive season. This poinsettia cocktail is inspired by its rich and vibrant color and it's made from champagne and cranberry, where cranberry provides flaming red color similar to that of poinsettia. Discover how to make this delicious Christmas cranberry champagne cocktail with this easy recipe.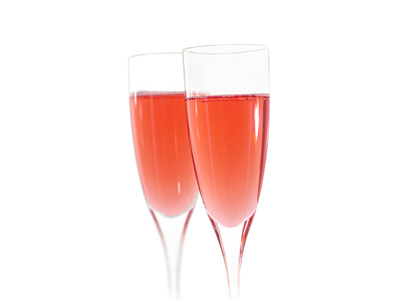 Preparation Time:
3 minutes
Glassware:
Champagne Flute
Ingredients:
45 ml (1½ oz) Cranberry Juice
15 ml (1/2 oz) Cointreau
90 ml (3 oz) Prosecco or Champagne
Directions:
Add first two poinsettia cocktail ingredients into chilled champagne glass and stir well.
Top up with prosecco or champagne and give a gentle stir.
Garnish with orange peel and serve.