Champagne Pear Cocktail Recipe
Chilled champagne is generally delicious on its own. However, when it is mixed with pear liqueur, it makes an exotic cocktail drink. In champagne pear cocktail, pear liqueur and champagne compliments each others flavors giving it a new titillating dimension. Serve pear champagne cocktail in parties and see how guests won't stop complimenting your mixology skills.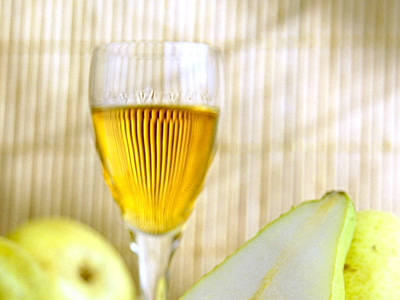 Preparation Time:
3 minutes.
Glassware:
Champagne Flute
Ingredients:
30 ml (1 oz) Pear Liquor
120 ml (4 oz) Champagne (chilled)
1 Pear Slice
Directions:
Add pear liqueur in champagne flute glass.
Top with chilled champagne.
Garnish with pear slice and serve.