Pomegranate Champagne Cocktail Recipe
Champagne cocktails are pretty looking and tempting mixed drink for holidays and any special occasion. This pomegranate champagne cocktail recipe is one of the easiest champagne recipes; it involves use of just two ingredients, pomegranate juice and champagne or sparkling wine. You can use freshly made or store bought pomegranate juice to make this sparkling drink for holidays.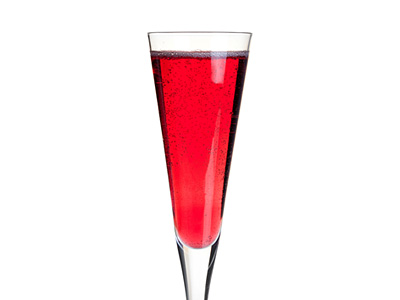 Preparation Time:
3 minutes
Glassware:
Champagne Flute
Ingredients:
30 ml (1 oz) Pomegranate Juice
120 ml (4 oz) Champagne (chilled)
Directions:
Add pomegranate juice in serving glass.
Top with chilled champagne or sparkling wine and serve immediately.