Bacardi Cocktail Recipe
This pre-dinner drink recipe adds a twist to the classic drink. The addition of sugar syrup adds a character as it balances out the sourness of lemon. The original measure of all remaining ingredients retains its smooth and crisp feel. If you are a true cocktail connoisseur and want nothing but the classic, then avoid adding sugar syrup.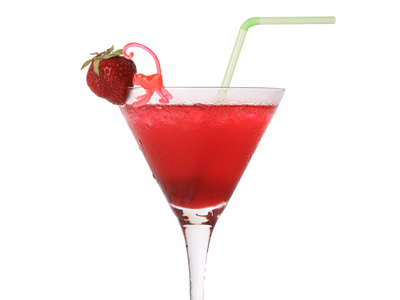 Preparation Time:
2 minutes.
Ingredients:
1½ oz (45 ml) Bacardi Superior White Rum
2/3 oz (20 ml) Fresh Lemon Juice
1/2 oz (15 ml) Simple Syrup
1/4 oz (5 ml) Grenadine Syrup
1 Whole Strawberry
Directions:
Shake all ingredients in ice filled cocktail shaker for 15-20 seconds, strain into chilled martini glass, garnish with strawberry and enjoy.
Glassware:
Martini Glass.