Gin Sour Cocktail Recipe
This classic gin sour recipe follows the exact measures of classic drink. The 8:3:4 ratios of spirit, lemon juice and simple syrup produces very well balanced taste.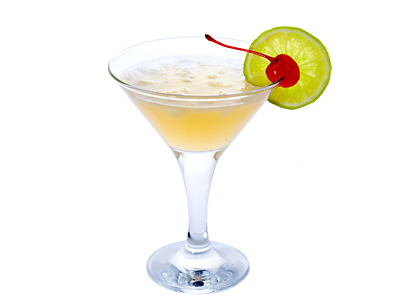 Preparation Time:
2 minutes
Glassware:
Cocktail or Rocks
Ingredients:
2 oz (60 ml) London Dry Gin
3/4 oz (25 ml) Freshly Squeezed Lemon Juice
1 oz (30 ml) Simple Sugar Syrup
½ Egg White
1 Lemon Wheel
1 Maraschino Cherry
Ice Cubes
Directions:
Shake first four ingredients with ice in cocktail shaker and strain into ice filled serving glass.
Garnish with lemon wheel and maraschino cherry and enjoy the best sour cocktail ever.