Scotch Manhattan Cocktail Recipe
It is a simple Manhattan cocktail made with scotch whiskey instead of Rye and is all scotch whiskey admirer' first love. If you are into scotch and you haven't tried this Scotch Manhattan till now, then you have been missing something great.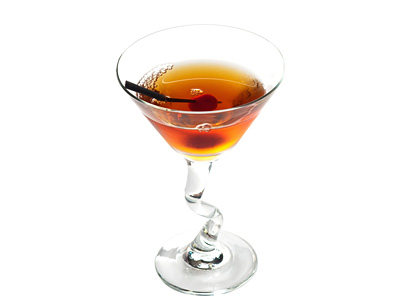 Preparation Time:
3 minutes
Ingredients:
60 ml (2 oz) Scotch Whiskey
15 ml (1/2 oz) Sweet Vermouth
1 dash (4 drops) Angostura bitters
1 Orange Peel
1 Olive
Ice Cubes
Directions:
Pour scotch whiskey, sweet vermouth and Angostura bitters in ice-filled cocktail shaker and shake well.
Strain and pour mixed drink into chilled martini glass.
Twist orange peel over martini to release its essence. Garnish with olive and serve.