Black Velvet Drink Recipe
Have you ever wondered how would beer and champagne combine in a cocktail? This black velvet drink recipe is downright simple and makes one of the best and unusual layered drink which tastes as good as it looks.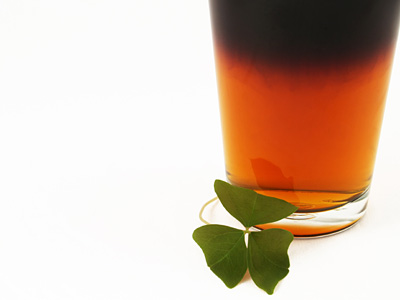 Preparation Time:
4 minutes.
Glassware:
Collins Glass OR Champagne Flute
Ingredients:
Sparkling Wine or Champagne (Chilled)
1 Can Guinness Stout Beer (Chilled)
Directions:
Pour sparkling wine or champagne in to serving glass and fill it until half.
Position bar spoon over glass with its backside facing upward with one hand and slowly pour beer over it with another hand until glass is full. To get the perfect layers, make sure not to add beer directly without using spoon, it must float over the surface of champagne.