Chocolate Orange Martini Recipe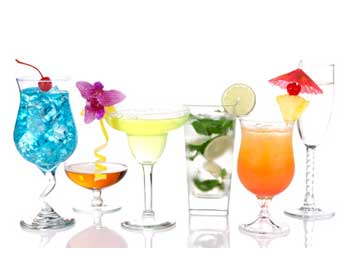 It is extremely indulging and creamy choco-orangy concoction of orange flavored vodka, Godiva chocolate liqueur, crème de cacao and orange liqueur. This sweet chocolate orange martini can be enjoyed as pre-dinner or party cocktail drink.
Preparation Time:
3 minutes.
Ingredients:
30 ml (1 oz) Orange Vodka
30 ml (1 oz) Godiva Chocolate Liqueur
15 ml (1/2 oz) Crème de Cacao (white)
15 ml (1/2 oz) Cointreau
30 ml (1 oz) Half and Half
1 Orange wheel (for garnishing)
Ice Cubes
Directions:
Take all chocolate and orange martini ingredients (except garnish) in cocktail shaker filled with ice.
Shake the shaker thoroughly until frosted from outside. Strain and pour mixed drink into chilled martini glass.
Garnish with orange wheel and serve.