Caipiroska Cocktail Recipe
If you have been to Brazil and have fallen in love with its national drink made with Cachaça but cannot find it in your country or if you are a Brazilian tired of drinking same old caipirinha then this recipe is for you. In this recipe, cachaça is replaced by vodka, bringing that awesome cocktail drink closer to you while giving something new to its regular drinkers. It is also known as Caipivodka and Caipirodka. Enjoy!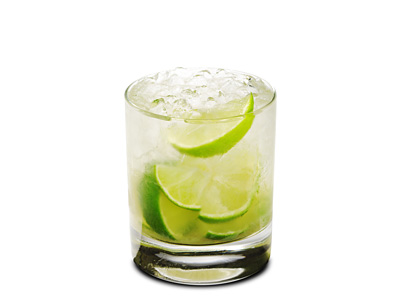 Preparation Time:
2 minutes.
Glassware:
Old fashioned Glass
Ingredients:
2 oz (60 ml) Premium Vodka
1/2 oz (15 ml) Sugar Syrup
1/2 Green Lime, cut into 4 wedges
Crushed Ice
Directions:
Muddle all lime wedges directly in the serving glass to extract its juices and essential oils.
Add ice until glass is ¾ full. Pour sugar syrup and vodka over ice and stir to mix well.
Garnish with remaining lime wedge and enjoy the drink with straw.