Vodka Red Bull Cocktail Recipe
When Red Bull, a heavily caffeinated energy drink is mixed with alcohol like vodka, a potent drink is prepared which can make you feel elevated even though you are drunk and intoxicated. Vodka Red Bull cocktail drink can literally help you stay on dance floor all night. However, as every coin has two sides, this drink also has some dangers. Read the recipe and tips mentioned below and enjoy this mixed drink responsibly.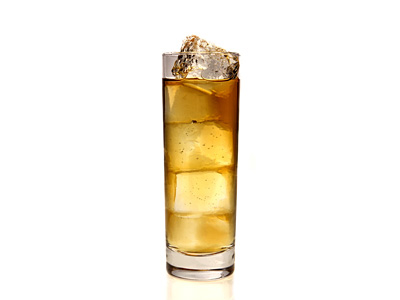 Preparation Time:
2 minutes
Ingredients:
60 ml (2 oz ) Vodka
1 can Red Bull
Ice Cubes
Directions:
Take highball glass fill it up with ice cubes.
Pour vodka over ice.
Top it with Red bull until full and serve.
Tips and Variations:
Red Bull completely masks the flavor of alcohol. If you want stronger drink, then use 90 ml (3 oz) Red Bull.
Red Bull is highly caffeinated drink which helps your mind stay alert. Whereas alcohol intoxicates your body and makes you feel drowsy. This opposite effects of Red Bull and vodka leads drinker to think that they are not drunk when they actually are. Drink this cocktail responsibly and strictly stick to your normal alcohol intake limits.
It can also be served in shots with equal amount of vodka and red bull.
Taste:
Just like plain Red Bull but with mild traces of vodka
Serving Ideas:
It is famous among young crowd aged between 18 to 30. Serve this cocktail in weekend parties either on the rocks or straight up.
---
1 Comments
---
Apr 21, 2017 by Casandra Perry
Had this last night! Fuckin loved it! AMAZING DRINK.

---