Coconut Vodka Martini Recipe
Sipping delicious martini while reading favorite novel or sun bathing on a serene beach is everyone's dream. However, those dreams are hard to come true. Well, don't get disappointed, you can recreate amazing tropical experience at home while watching sunset on a patio with coconut vodka martini. It is a refreshing tropical cocktail drink that has perfect blend of tropical flavors like coconut, orange and cranberry.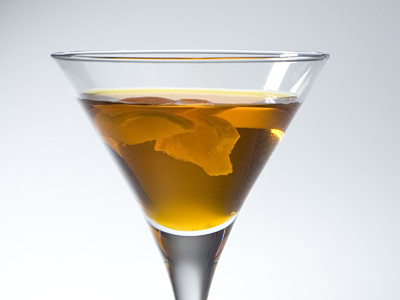 Preparation Time:
3 minutes.
Ingredients:
60 ml (2 oz) Coconut Vodka
30 ml (1 oz) Orange Juice
30 ml (1 oz) Cranberry Juice
1 Orange Wedge cut in small pieces
Ice Cubes
Directions:
Take all ingredients (except orange twist) in cocktail shaker filled with fresh ice.
Shake thoroughly to chill all ingredients. Strain and pour coconut vodka cocktail into chilled martini glass.
Drop few orange wedge pieces in the drink as garnish and serve.