Southern Comfort Manhattan Cocktail Recipe
Southern comfort manhattan is a classic whiskey cocktail made using southern comfort, a fruit, spice and whiskey flavored American liqueur. This premium cocktail is a such a delight to taste buds that you will get addicted to it in no time.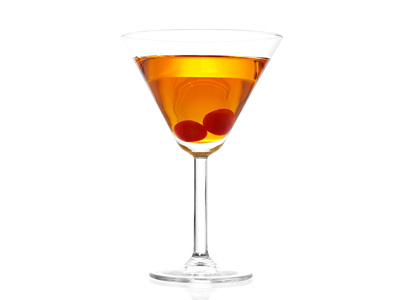 Preparation Time:
3 minutes
Ingredients:
60 ml (2 oz) Southern Comfort liqueur
30 ml (1 oz) Sweet Vermouth
2 dashes (8 drops) Aromatic bitters
1 tablespoon Grenadine
2 Maraschino Cherries
Ice Cubes
Directions:
First add ice cubes in cocktail shaker, add all liquid ingredients in it and shake well.
Strain and pour drink in chilled martini glass.
Garnish with maraschino cherries and serve.
Tips and Variations:
Southern comfort liqueur is available in many variants. You can use any variant of your choice.
Manhattan cocktails are like drinking neat whiskey, strong and potent. Drink responsibly and strictly adhere to your limits as this cocktail is smooth and addictive, leaving you wanting for more drink after drink.