20th Century Cocktail Recipe
20th century cocktail is a classic cocktail concoction of London dry gin, Lillet Blanc, crème de cacao and lemon juice. The dry gin used in this twentieth century drink enhances the flavor of other ingredients and takes its overall flavor profile to a level that simply cannot be achieved with vodka.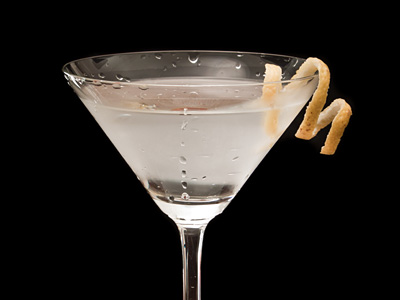 Preparation Time:
3 minutes
Glassware:
Cocktail Glass
Ingredients:
45 ml (1½ oz) London Dry Gin
20 ml (2/3 oz) Lillet Blanc
20 ml (2/3 oz) White Crème de Cacao
15 ml (1/2 oz) Lemon Juice
1 Lemon twist
Ice Cubes
Directions:
First prepare the garnish. Cut lemon peel using channel knife.
Fill up cocktail shaker with ice.
Build all twentieth century cocktail ingredients (except lemon twist) in ice filled cocktail shaker.
Shake thoroughly for 10 to 15 seconds.
Strain and pour prepared mixed drink into chilled cocktail glass.
Garnish with lemon twist and serve.