Godfather Drink Recipe
It's a very nice cocktail with its widely assumed inspiration from "The Godfather" – a Mario Puzo novel. The amaretto dilutes the scotch but also provides a sweet Italian character without affecting its desirability.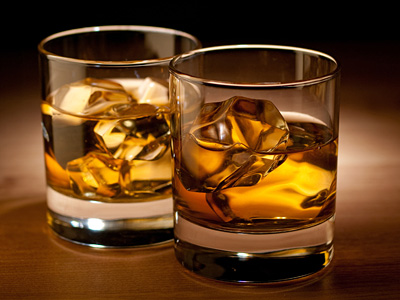 Preparation Time:
2 minutes
Glassware:
Old-fashioned glass
Ingredients:
2 oz (60 ml) Scotch Whiskey
1 oz (30 ml) Amaretto Almond Liqueur
Ice Cubes
Directions:
Stir all godfather cocktail ingredients with ice and strain into ice filled glass.
Tips and Variations:
Replace scotch with vodka to make much lighter Godmother cocktail.