Amaretto Sour Recipe
Amaretto Sour is a palpable drink made with Amaretto, an Italian sweet almond flavored liqueur and lime juice. Its tantalizing sweet, sour and bitter taste is palatable and soothing to taste buds.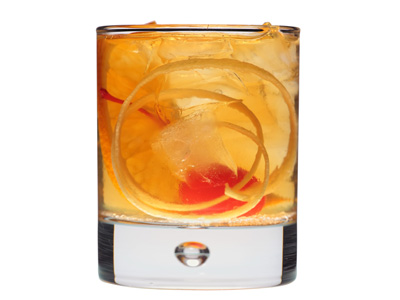 Preparation Time:
3 minutes
Ingredients:
60 ml (2 oz) Amaretto
30 ml (1 oz) Lime Juice
30 ml (1 oz) Simple Syrup
Lemon Twist
Maraschino Cherry
1 cup Ice Cubes
Directions:
Take amaretto, lime juice, simple syrup in ice filled cocktail shaker and shake heavily.
Take chilled rock glass (old-fashioned glass) and put 4-5 ice cubes in it, pour cocktail over it.
Drop lemon twist and maraschino cherry in the drink as garnish and serve.
Tips and Variations:
If simple syrup is not available, then use bar sugar or superfine sugar. If you are using sugar, then shake the cocktail little longer to make sure that sugar dissolves completely.
Add a splash of lemon lime soda like Sprite or 7 up in top of cocktail for more zing.
Add a splash of orange juice or pineapple juice for little more citrus flavor.
If you find this cocktail a bit bitter, then add more lime juice to balance out its bitterness.
You can use sour mix instead of lime juice and simple syrup.