Toasted Almond Drink Recipe
If you like sweet, smooth and creamy cocktails as a dessert then this drink is for you. It gets its real toasted almond like flavor from Italian amaretto almond liqueur. The coffee liqueur and cream accentuates its flavor and also provides smooth feel. Must try recipe for Christmas or Thanksgiving after dinner drink.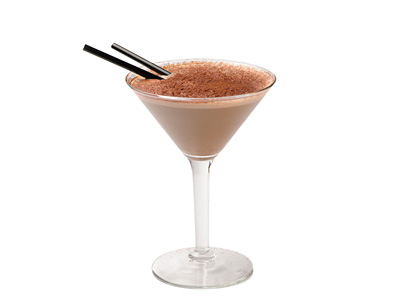 Preparation Time:
2 minutes
Ingredients:
1 oz (30 ml) Vanilla Vodka
1 oz (30 ml) Amaretto
3/4 oz (22 ml) Kahlua Coffee Liqueur
2/3 oz (20 ml) Heavy Cream (Milk Cream)
1 oz (30 ml) Milk
1 teaspoon Coco Powder
Ice Cubes
Directions:
Shake all ingredients with ice using mixing glass and strain into chilled martini glass.
Dust coco powder on top surface and serve with or without straw.