Washington Apple Drink Recipe
Want to get a blissful and euphoric feeling that lasts for a long time from your cocktail? Then look no further, you have arrived at the right place. Get hooked to Washington apple drink made with Canadian whisky, apple and cranberry juice and experience the true bliss.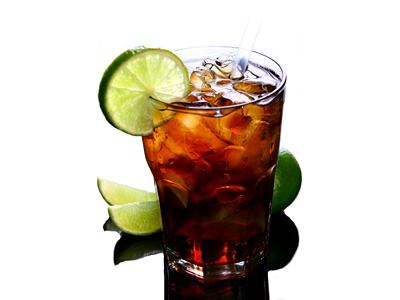 Preparation Time:
3 minutes
Glassware:
Highball glass
Ingredients:
45 ml (1½ oz) Canadian Whisky
45 ml (1½ oz) Sour Apple Pucker Schnapps
90 ml (3 oz) Cranberry Juice
1 Lime Wheel
Ice Cubes
Directions:
Take highball glass and fill it up with ice cubes.
Pour Canadian whisky and sour apple pucker schnapps over ice. Top with cranberry juice.
Garnish with a slice of lime by sliding it half way on the rim of glass and serve.
Tips and Variations:
This cocktail drink is generally served in tall glass or highball glass. If required, increase cranberry juice amount according to your taste.
Few people like it without adding cranberry juice in it. Double up sour apple schnapps amount if that's the case.