French Pear Martini Recipe
French are known for their love for luxury, food and liqueurs. This French pear martini is an aromatic medley of pear vodka, elderflower liqueur and champagne and lives up to the expectation of luxury and exclusivity of French food. Follow this martini recipe and bask in the exclusive flavor and taste.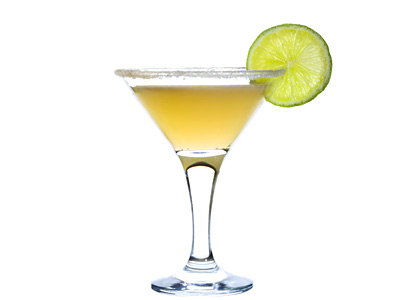 Preparation Time:
3 minutes
Ingredients:
45 ml (1½ oz) St-Germain Elderflower Liquor
45 ml (1½ oz) Grey Goose or Absolut Pear Vodka
60 ml (2 oz) Champagne
1 tablespoon Bar Sugar
Ice Cubes
Directions:
Rim chilled martini glass with bar sugar.
Shake elderflower liqueur and pear vodka in cocktail shaker 2/3rd filled with ice. Shake until cocktail shaker is frosted with water droplets from outside.
Strain prepared cocktail drink into sugar rimmed martini glass.
Top with champagne and serve.