Beer Bloody Mary Recipe
In its simplest form, it is nothing but the bloody mary style cocktail prepared using beer. The refreshing taste of beer bloody mary lies in the use of light lager beer and hot and spicy store bought bloody mary mix. Enjoy this light and fizzy mixed drink in morning to cure the hangover or with chips and nachos while watching your favorite sports game on weekends.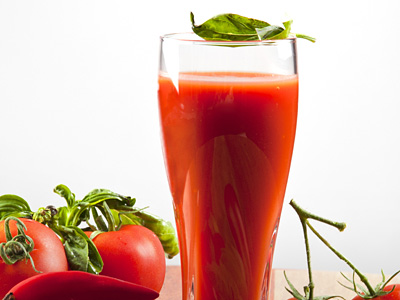 Preparation Time:
3 minutes
Ingredients:
1 can (12 oz) Light Lager Beer
1 cup (8 oz) Bloody Mary Mix
Fresh Ground Pepper
Directions:
Pour bloody mary mix in the pint glass followed by lager beer and stir well.
Garnish with fresh ground pepper and serve.
---
1 Comments
---
Apr 10, 2015 by Jamie
Awesome write-up! I've always liked Blooody Mary mixes. Speaking of which, my fave of all is LAVA Bloody Mary Mix (www.lavabmm.com) made with non-gmo San Marzano tomatoes. Just add my Goose and I'm good to go!

---