Coconut Martini Recipe
Martinis are generally prepared with vodka and gin. However, coconut martini is made with a splash of coconut rum. It is best enjoyed on warm poolside while you are engrossed in reading your favorite author's book. Refresh those romantic beach memories at home with this simple mixed drink recipe.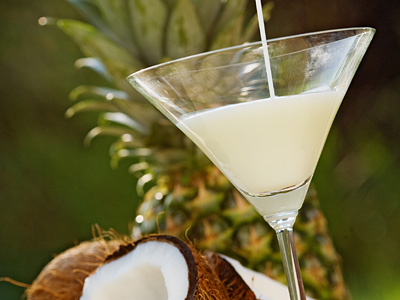 Preparation Time:
5 minutes
Ingredients:
30 ml (1 oz) Vodka
30 ml (1 oz) Coconut Rum
30 ml (1 oz) Pineapple Juice
30 ml (1 oz) Coconut Cream
1/4 Slice Pineapple Slice
Ice Cubes
Directions:
Take all ingredients into cocktail shaker and shake it vigorously.
Strain and pour cocktail into chilled martini glass.
Slide pineapple slice halfway through the rim and serve.