Blood Orange Martini Recipe
This is a simple cocktail made with freshly squeezed blood orange juice, citrus vodka and orange liqueur like cointreau or triple sec. The blood orange tastes similar to raspberry but it also has orangy citrus flavor that helps making excellent martinis. Also, blood like color of it gives this martini a distinct looks.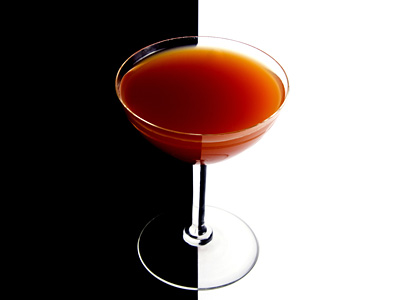 Preparation Time:
3 minutes
Ingredients:
60 ml (2 oz) Citrus Vodka
30 ml (1 oz) Cointreau
60 ml (2 oz) Fresh Blood Orange Juice
Blood Orange Slice
Crushed Ice
Directions:
Rigorously shake all liquid ingredients in a cocktails shaker 1/2 filled with ice.
Strain and pour blood orange cocktail mix into chilled martini glass.
Garnish with blood orange slice and serve.
Tips and Variations:
If juice is tart, then add 15 ml (1/2 oz) simple syrup.
Use chilled martini glass and chilled ingredients to make best mixed drink.
Use premium quality vodka so that impurities of it does not affect the taste.
Serving Ideas:
It is a party cocktail that can be enjoyed before dinner or with starters.