Rock Shandy Recipe
This non-alcoholic version of shandy drink is an ultimate summer cooler. Ginger ale and a dash of angostura bitters gives it a nice spicy touch while soda water gives it refreshing carbonated drink effect. Perfect for kids at table.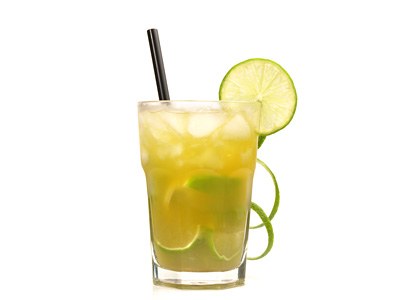 Preparation Time:
2 minutes
Ingredients:
1 can (12 oz) Ginger Ale
1 bottle Soda Water
1 dashes Angostura Bitters
1 Lemon Wheel
1 Lemon Peel
Ice Cubes
Directions:
Add 5-7 ice cubes in serving glass and add a dash of angostura bitters and lemon peel.
Fill up glass with equal amount of ginger ale and soda water.
Garnish with lemon wheel and enjoy.