Arnold Palmer Alcoholic Drink Recipe
Spiked Arnold Palmer drink can be prepared with either adding Limoncello – Italian lemon flavored liqueur or plain vodka. This recipe takes the former approach as limoncello brings its own flavor and alcoholic nuances to the drink making it zestier without over-powering its signature iced tea-lemonade feel.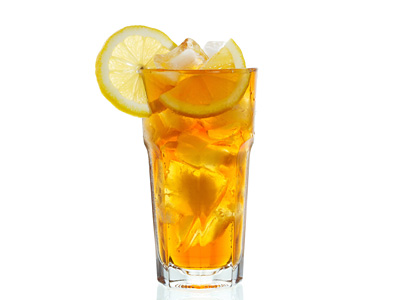 Preparation Time:
2 minutes
Glassware:
Highball glass
Ingredients:
1½ oz (45 ml) Limoncello Liqueur
1 oz (30 ml) Simple Sugar Syrup
1 oz (30 ml) Lemon Juice
3 oz (90 ml) Freshly Brewed English Breakfast Tea (cold)
1 Lemon Wheel (For Garnishing)
Ice Cubes
Directions:
Fill up serving glass with ice cubes to its brim.
Pour first three ingredients in ice filled mixing glass and shake well. Strain into serving glass and then pour cold tea.
Stir and garnish with a lemon wheel.
Tips and Variations:
You can also make alcoholic Arnold Palmer by using plain vodka in same measure as limoncello. However, bump up the measures of syrup and lemon juice to 1½ oz each.