John Daly Drink Recipe
What could be a better to sip on a steamy hot summer afternoon than sweet tea flavored light and refreshing mixed drink! The dash of orange liqueur and sweet tea flavored vodka does wonders to this Arnold Palmer inspired alcoholic drink making it simply awesome and out of the world. Don't be surprised if you reach out to make it again and again.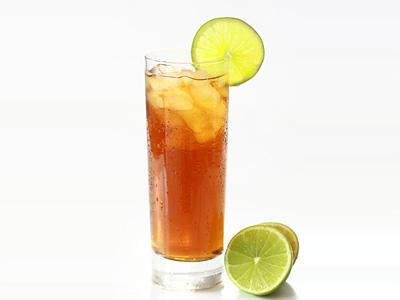 Preparation Time:
2 minutes
Ingredients:
1½ oz (45 ml) Sweet Tea Vodka (Firefly or Jeremiah Weed)
½ oz (15 ml) Cointreau
1½ oz (45 ml) Cold English Breakfast Tea
3 oz (90 ml) Lemonade
1 Lemon Wheel (For Garnishing)
Ice Cubes
Directions:
Fill up collins glass with ice cubes, pour vodka and cointreau followed by iced tea and lemonade. (If you can't get your hands on tea flavored vodka then just use any premium plain vodka)
Slit lemon wheel till center and slide it on the rim of glass as garnish.