Vegas Bomb (Shot Drink) Recipe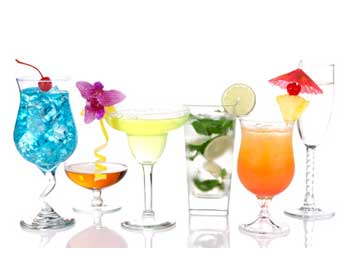 If you are a party animal and if you need to stay energized while keep loosing your soberness then this bomb shot is for you. The quick bottoms up give you instant cocktail kick while red bull keeps nerves on their toes. The whiskey and rum make it appealing to males while butterscotch schnapps and cranberry juice used in making this Vegas bomb shot make it suitable for every adult.
Preparation Time:
2 minutes
Glassware:
Pub and Shot Glass
Ingredients:
1/2 can Red Bull (chilled)
1/3 oz (10 ml) Crown Royal Whiskey
1/3 oz (10 ml) Butterscotch Schnapps
1/3 oz (10 ml) Coconut Rum
1 splash (5 ml) Cranberry Juice
Directions:
Empty half red bull can into pub or pint glass.
Build remaining four ingredients in shot glass. (If you are a peach lover then you can replace butterscotch schnapps with peach schnapps too).
Drop shot glass into pub glass and drink bottom up in single go.