Apricot Fizz Recipe
What could be more refreshing than a icy chilled drink which is fizzy, loaded with fresh fruit flavors and has just enough alcohol to get you lighten up on hot summer afternoon? Apricot fizz prepared with a soda water, apricot brandy and apple juice gets all these spot-on. Perfect antidote for summer heat.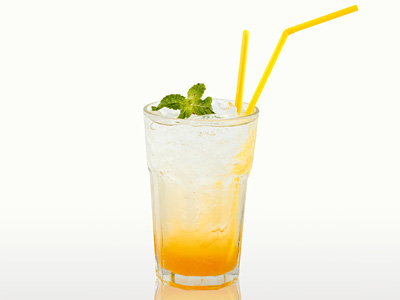 Preparation Time:
3 minutes
Ingredients:
2 oz (60 ml) Apricot Brandy
1 oz (30 ml) Orange Juice
½ oz (15 ml) Lime Juice
½ oz (15 ml) Sugar Syrup
Club Soda
1 Mint Sprig or Lime Wedge (For Garnishing)
Crushed Ice
Directions:
Take around 1½ scoop of ice in cocktail shaker and pour brandy, orange juice and lime juice in it. Shake briefly and strain into serving glass.
Add a scoop of crushed ice and top up with soda water.
Garnish with mint sprig or lime wedge and enjoy this light alcoholic apricot fizz at leisure.
---
1 Comments
---
Aug 28, 2015 by Geoffrey
Apple juice isn't an ingredient but it's in the description. LoL

Was good though might try with apple funny how mistakes work out.

---