Butterscotch Martini Recipe
Apart from making ice creams and cakes yummier and desirable, butterscotch also makes fascinating cocktail drinks. Many butterscotch flavored liqueurs available in market are testament to this fact. This martini is a simple concoction of 2 parts vodka, 1 part butterscotch schnapps and 1 part chocolate liqueur. So what are you waiting for? shake up some butterscotch martinis today for a perfect sweet ending to your dinner.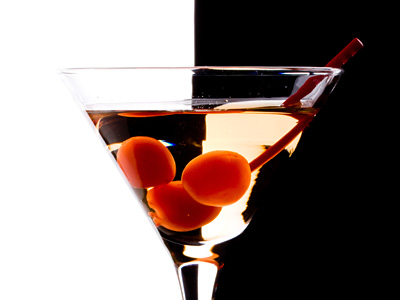 Preparation Time:
3 minutes.
Ingredients:
60 ml (2 oz) Absolut Vodka
30 ml (1 oz) DeKuyper Butterscotch Schnapps
30 ml (1 oz) Crème de Cacao (white)
3 Maraschino Cherries
Ice Cubes
Directions:
Fill 2/3 of cocktail shaker with ice cubes.
Add all alcoholic ingredients in it and shake well until very chilled.
Strain butterscotch cocktail drink into chilled martini glass.
Garnish with maraschino cherries and serve.