Milky Way Martini Recipe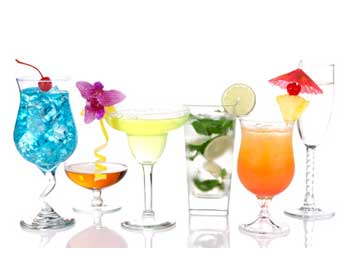 This mixed drink recipe recreates the taste of Milky Way toffee bar in a cocktail. With Crème de cacao and Baileys Irish cream, the chocolate and caramel flavor similar to that of Milky Way candy bar is created and vodka adds the kick of an alcohol to it. This Milky Way martini recipe ups the ante with garnish of chocolate sauce and chocolate shavings.
Preparation Time:
3 minutes
Ingredients:
60 ml (2 oz) Vanilla Vodka
60 ml (2 oz) Crème de Cacao
30 ml (1 oz) Baileys Irish Cream
Chocolate Syrup
Chocolate Shavings
1 cup Crushed Ice
Directions:
Pour chocolate syrup on inside wall of chilled martini glass and spread it randomly or make some design.
Shake vanilla vodka, crème de cacao and Baileys Irish cream in a cocktail shaker filled with ice.
Strain and pour into garnished serving glass.
Sprinkle chocolate shavings on top and serve.
Tips and Variations:
To chill the martini glass, put it in a freezer for 10 minutes OR add chilled water and ice in it and let it chill for few minutes. If you have lots of ice available, then just stuff it inside the ice cubes for few minutes.
Add 15 ml (1/2 oz) butterscotch schnapps for caramel flavor.
Use caramel sauce instead of chocolate sauce for variation in taste.
Taste:
It provides kick of a cocktail with the taste of Milky Way toffee bar. It has a great combination of chocolate, caramel and mild vanilla flavors.
Serving Ideas:
Serve it as a dessert martini or as an evening cocktail. This is also a great choice for serving it in parties.