Limeade Margarita Recipe
This tropical cocktail is as refreshing as its homemade counterpart with only difference being that this one is much simpler and easier to make by blending just two ingredients, tequila and lime cordial, with crushed ice. It's a beautiful experience in every sip!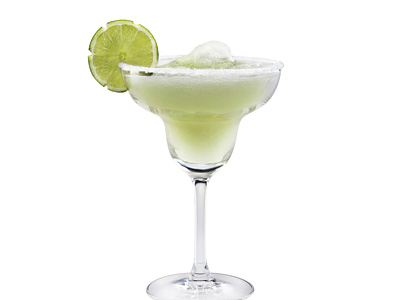 Preparation Time:
2 minutes
Glassware:
Coupette glass
Ingredients:
2 oz (60 ml) 100% Agave Tequila
1½ oz (45 ml) Rose's Lime Cordial
1 Lime Wheel
Sea Salt
1 cup (6 oz) Crushed Ice
Directions:
Margaritas are not complete unless served on a salt rimmed glass. Rim the glass with salt (for more fun, just rim only half side of the glass).
Take crushed ice, tequila and cordial in blending jar and blend into icy slush.
Pour and heap the slush in serving glass. Rest the lime wheel on the rim and serve with straw.