Alexander Cocktail Recipe
This intoxicating creamy cocktail has sweet notes of chocolate from crème de cacao and juniper berries from gin. The light cream blends these two flavor very well making it a delicious experience in every sip.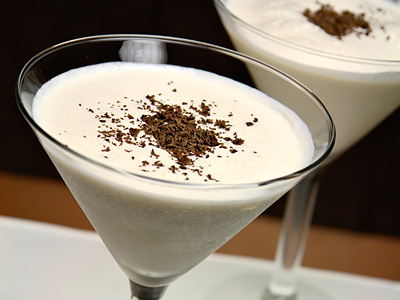 Preparation Time:
2 minutes.
Glassware:
Cocktail Glass.
Ingredients:
2 oz (60 ml) Gin
2 oz (60 ml) White Crème de Cacao
3 oz (90 ml) Fresh Milk Cream
Grated Nutmeg or Chocolate
Ice Cubes
Directions:
Take first three ingredients in ice filled cocktail shaker and give a good shake.
Strain and pour drink in to chilled martini glass and garnish with grated nutmeg or chocolate.