Mudslide Cocktail Recipe
Mudslide Cocktail, the name itself brings chocolate and coffee flavor to the tongue. It is one of the most coveted dessert cocktail served in old-fashioned glass. Vodka, coffee liqueur and Irish cream (Irish whiskey with 50% cream) make an unforgettable experience. Experience its truly blissful taste by preparing it at home with this recipe.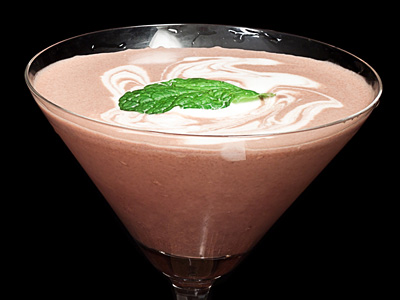 Preparation Time:
5 minutes
Ingredients:
30 ml (1 oz) Vodka
30 ml (1 oz) Coffee Liqueur
30 ml (1 oz) Irish Cream Liqueur
Milk Cream
Ice Cubes
Directions:
Put serving glass in freezer for 15-20 minutes or stuff it in ice chest for 5 minutes to chill.
Shake vodka, coffee liqueur (preferably kahlua), Irish cream liqueur (preferably baileys) with ice and strain into serving glass.
Gently pour small amount of milk cream and spread it in random fashion and enjoy the drink.
Tips and Variations:
To make a stronger mudslide cocktail, add 60 ml (2 oz) vodka.
To make it mild, increase quantity of coffee liqueur and Irish cream in equal parts.
Top it up with chocolate milk for rich and creamy flavor and texture.
If Irish cream is not available, then use Irish whiskey and milk cream in equal parts.
Serving Ideas:
Serve it in old-fashioned short drinks glass with ice. If you have topped it up with chocolate drink, then garnish it with grated chocolate or caramel. It is a great lip smacking dessert cocktail.