Coffee Martini Recipe
Coffee Martini combines the two favorite drinks of the world, Coffee and Vodka, to prepare one of the world's best cocktail. This simple yet flavorful martini is prepared with vodka, liqueur and freshly brewed coffee.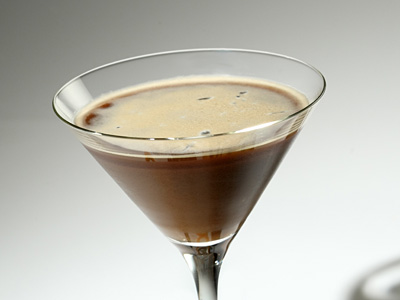 Preparation Time:
3 minutes
Ingredients:
60 ml (2 oz) Vodka
60 ml (2 oz) Coffee Liqueur
20 ml (2/3 oz) Freshly brewed coffee
3 Coffee Beans
Ice Cubes
Directions:
Fill cocktail glass half way through with ice cubes.
Add all ingredients (except beans) in a cocktail mixer and shake it vigorously.
Strain and pour prepared mixed drink into chilled cocktail glass.
Garnish it with coffee beans and serve.
Serving Ideas:
This coffee concoction is suitable for every occasion. You can also serve it on the rocks.