Roy Rogers Drink Recipe
Its yet another simple but tempting mocktail prepared from coca-cola. It's a simple non-alcoholic concoction of grenadine syrup and coke served on the rocks in highball glass with a either a traditional garnish of maraschino cherry or any other garnish you like!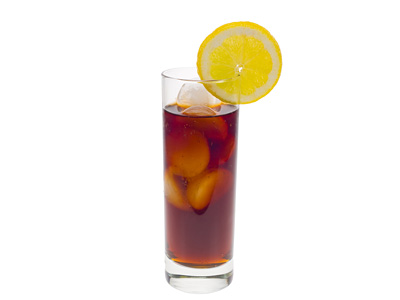 Preparation Time:
2 minutes
Glassware:
Highball glass
Ingredients:
1/3 oz (10 ml) Grenadine Syrup
6 oz (180 ml) Coca-Cola
1 Lemon Wheel OR 2 Maraschino Cherries (for garnishing)
Ice Cubes
Directions:
First fill up serving glass with ice cubes and then pour grenadine syrup over it.
Top with coke while stirring constantly and garnish the drink.